Ormonde Merlot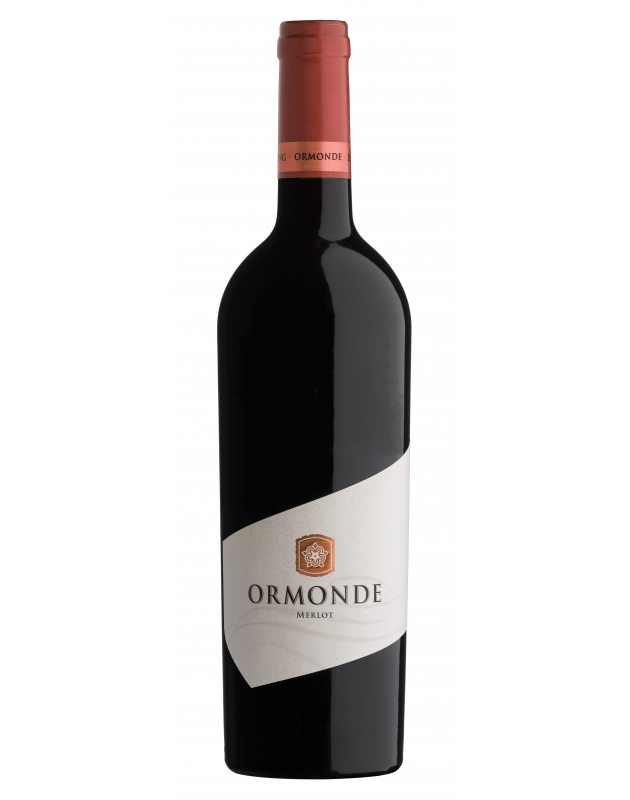 Ormonde Merlot
Current Awards: *Top 100 2019 – Grand Cru

Aroma, flavour profile and finish:
The deep ruby colour and sweet aroma of ripe red plums and raspberry with the lingering richness of mocha and chocolate on the palate with a smooth,  well balanced tannin structure.

Food pairing :
Pork belly roast with crispy crackling, a generous serving of red wine reduction and creamy mashed potato

Technical Analysis:
alc 14,79%
rs 3,1 g/l
pH 3,59
ta 5,6g/l

Description:
Ageing : 5-15 years
Blend : 100% Merlot

Cellar : Cold soaked for two days before fermentation and followed by maceration on the skin for a further 10 days to achieve maximum colour, flavour and tannin extraction. Aged for 14 months in French oak 65% new barrel.

Date of harvest: March 2015
Hand-picked  in the early morning from dry land vineyards.
The constant gentle breeze from the cool Atlantic Ocean a mere 6km away with sufficient warmth from the sun through midday allowing for optimum slow ripening conditions for intense red fruit flavours and vibrant red colour.
Technical Analysis
alc
rs
pH
ta
Wine Information
Accolades
Brand Group
Barrel Selected Collection
Other
Winemaker
Variety
Various
Blend Percentage
Food Suggestion
Ageing
Range:

Barrel Selected Collection