Basson Proprietors Blend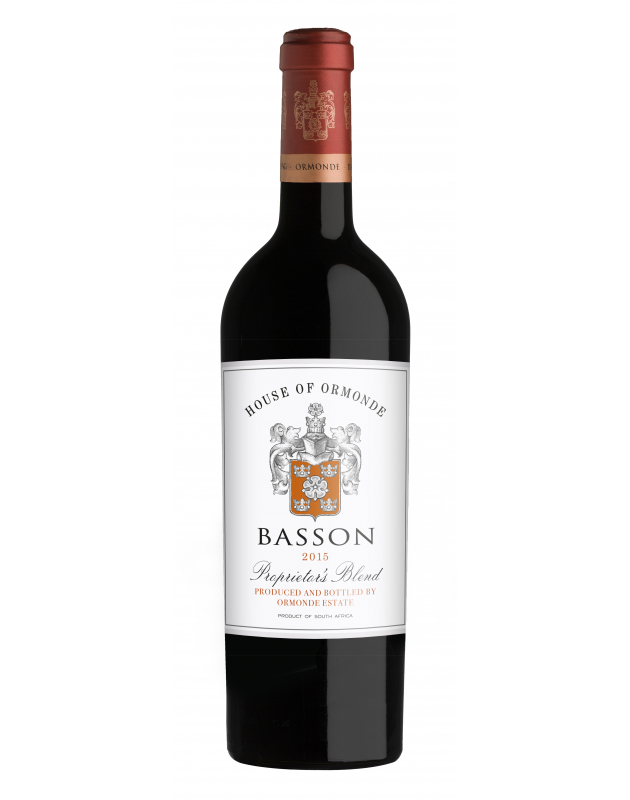 Basson Proprietors Blend

Aroma, flavour profile and finish:
Black pepper, vanilla, toasty oak and flamed berries complemented by black berry fruit and spice on the palate

Food pairing : Rump steak with thick and creamy mushroom or pepper sauce.

Technical Analysis:
alc 14.14 %
rs 3.4 g/l
pH 3.86
ta 5.0 g/l

Description:
Ageing : 5-15 years
Blend : 65% Cabernet Sauvignon, 30% Cabernet franc, 5% Malbec

Cellar Fermented at 28⁰C in open fermenters. Punch down occurring twice daily with further pump over to soak the fermentation cap. After fermentation – 10 days maceration on the grape skins for maximum colour, flavour
and tannin extract. Barrel ageing in French oak for 16 months. 50% new oak.

Harvest : March 2015

Planted on the warmer slopes in close proximity to the ocean. Dry land vineyards produce small berries with intense flavour and sweetness. Ample skin relation to juice allows for natural colour extraction with soft tannins.
Technical Analysis
alc
rs
pH
ta
Wine Information
Accolades
Brand Group
Basson Collection
Other
Winemaker
Variety
Various
Blend Percentage
Food Suggestion
Ageing