Ondine Cabernet Franc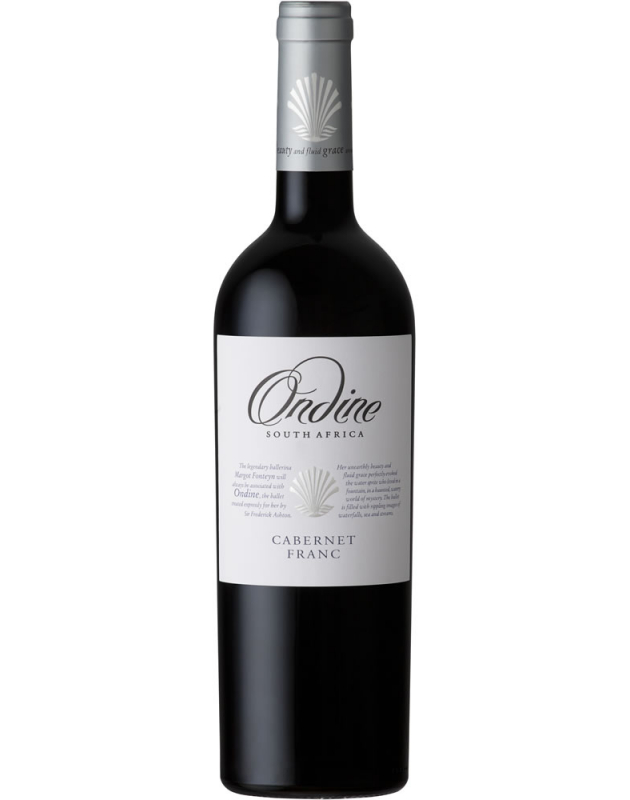 Ondine Cabernet Franc
Current Awards:
*2020 Cabernet Franc Challenge – Best Value award
*Platter – 4 stars

Aroma, flavour profile and finish:
A rare find! Abundance of crushed berries and herbs, with subtle toast of oak on the nose.
Dark fruit and cinnamon compliments on the palate. Tannin structure is soft and ripe. This wine has been aged in French oak for 14 months, 30% new oak.

Food pairing :
Traditional South African waterblommetjie-and- lamb stew, seasoned with freshly crushed black pepper and Coarse sea salt and served with homemade fruit chutney.

Technical Analysis:
alc 14,47%
rs 3,1g/l
pH 3,59pH
ta 5,1g/l

Description:
Ageing : 3-8 years
Blend : 100% Cabernet franc

Our cellar master guides the fermentation and lees aging with gentle touch and the wisdom of many vintages. Manual pump over action up to four times daily.
This varietal is a hidden gem discovered in Darling.harvest Hand-picked from dry land vineyard.

Date of harvest: March 2015

We embrace the gentle breeze of the Atlantic ocean and capture the moisture from rolling fog unto the vineyards during the Summer months, nurturing the grapes through ripening.
Technical Analysis
alc
rs
pH
ta
Wine Information
Accolades
Brand Group
Ondine Speciality Collection
Other
Winemaker
Variety
Various
Blend Percentage
Food Suggestion
Ageing
Range:

Ondine Speciality Collection