Ondine Sauvignon Blanc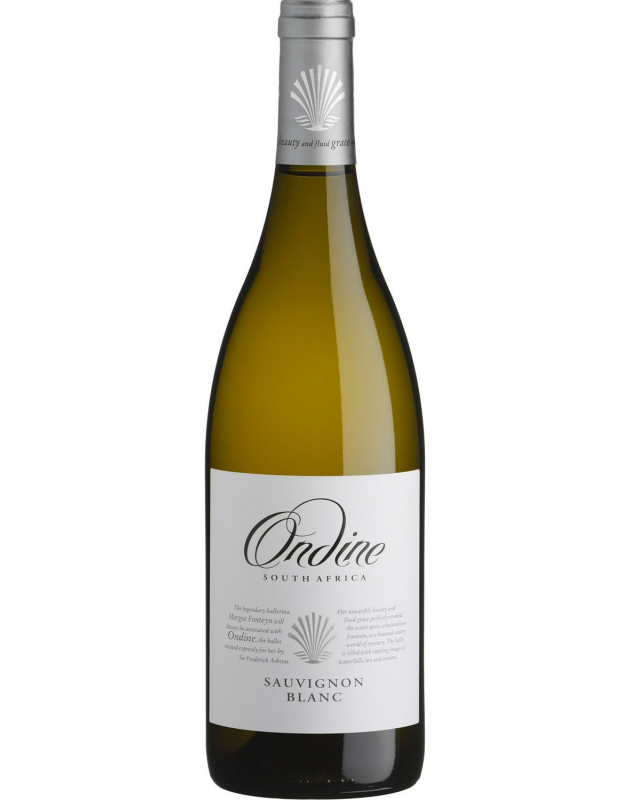 Ondine Sauvignon Blanc
Aroma, flavour profile and finish:
Asparagus, ripe fig and gooseberry prominent on the nose. Undertones of green pepper completes the zesty minerality on the palate and lingering minerality and savouriness on the after palate.

Food pairing : Linguine pasta, tossed with minty peas, green pesto and a dash of olive oil served with shavings of Parmesan Cheese.

Technical Analysis:
alc 13,34%
rs 1,7g/l
pH 3,13
ta 7,6 g/l

Description:
Ageing : 3-5years
Blend : 100% Sauvignon Blanc

Cold fermented in tanks and aged on the lees for three months. Aged on the lees for full aroma complexity and bottle aged for exquisite palate. Total focus on balanced structure of the wine.

Harvest : Hand-picked from dry land vineyard. Delivered to the cellar in small boxes.
Date of harvest: Feb 2017

Darling appellation Sauvignon blanc is vibrantly aromatic due to location and terroir. Vines blessed with coolness from the Atlantic ocean lengthens the ripening season allowing for optimum flavour development.
Technical Analysis
alc
rs
pH
ta
Wine Information
Accolades
Brand Group
Ondine Speciality Collection
Other
Winemaker
Variety
Various
Blend Percentage
Food Suggestion
Ageing
Range:

Ondine Speciality Collection