Ondine Malbec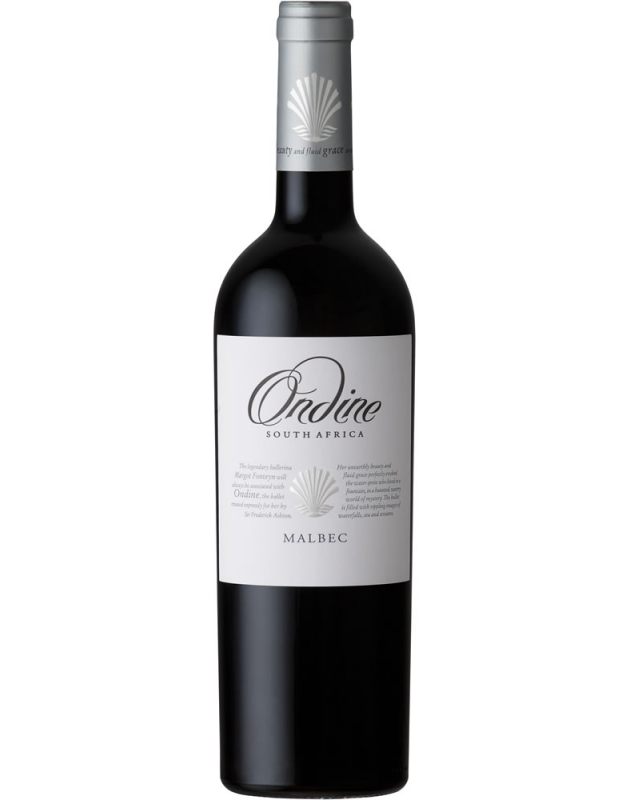 Ondine Malbec
Aroma, flavour profile and finish:
Intensely rich in colour with vibrant aromas of raspberry and dark fruit, with hints of leather and spice with a well balanced palate. Firm tannins with a subtle sweetness for a lingering finish.  
Food pairing :
Smoked Pork ribs based with Sticky Asian barbecue sauce and sesame seeds.

Technical Analysis:
alc 13,13%
rs 2,5g/l
pH 3,51pH
ta 5,3g/l

Description:
Ageing : 3-8 years
Blend : 100% Malbec

Aged for 13 months in French oak – 30% new oak.

Date of harvest: March 2018
Hand-picked from dry land vineyard.

Mediterranean cool climate with close proximity to the Atlantic ocean.
Technical Analysis
alc
rs
pH
ta
Wine Information
Accolades
Brand Group
Ondine Speciality Collection
Other
Winemaker
Variety
Various
BlendPercent
FoodSuggest
Ageing
Range:

Ondine Speciality Collection