Ondine Malbec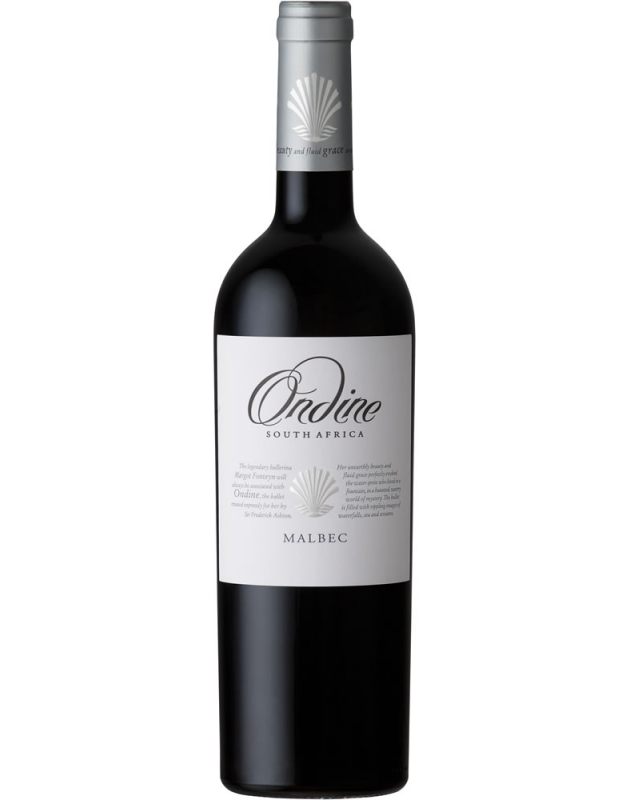 Ondine Malbec
Aroma, flavour profile and finish:
Vibrant aromas of raspberry and leather tells a story of a bold wine. Complemented by intense red fruit character on the palate. Firm tannins with a balanced palate. 

Malbec is not well known in South Africa but is the dominant cultivar in Argentina. As famous as the big juicy steak in Argentina, so is the Malbec from the Mendoza region.  This is our fine example of a South African Malbec.
Food pairing :
Smoked Pork ribs based with Sticky Asian barbecue sauce.

Description:
Ageing : 3-8 years
Blend : 100% Malbec

Stainless steel –10 days – normal pump over.
Aged for 13 months in French oak. 30% new oak.

Date of harvest: March 2019
Technical Analysis
alc
rs
pH
ta
Wine Information
Accolades
Brand Group
Ondine Speciality Collection
Other
Winemaker
Variety
Malbec
Blend Percentage
100% Malbec
Food Suggestion
Ageing
Range:

Ondine Speciality Collection