Ondine Grenache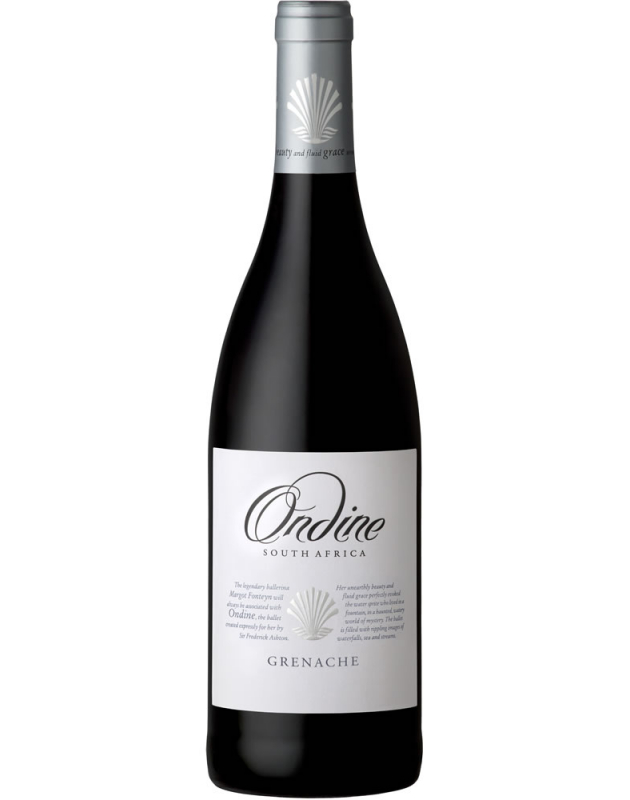 Ondine Grenache
Aroma, flavour profile and finish:
Vibrant crimson in colour with a spicy perfume and fruity aromas. Elegant in style with juicy red raspberry on the palate. Served chilled this wine is wonderful to serve on a hot summer's day.
Food pairing :
Flavourful Indian lamb curry served on fragrant rice and a side serving of old fashioned stewed quinces as a South African touch will satisfy the spicy and fruity Grenache as partner.

Technical Analysis:
alc 11,89%
rs 1,9g/l
pH 3,52pH
ta 5,7g/l

Description:
Ageing : 3-8 years
Blend : 100% Grenache

Date of harvest: March 2017
Hand-picked from dry land vineyard.

We embrace the gentle breeze for the Atlantic ocean and the capture the moisture form rolling fog unto the vineyards during Summer nurturing the grapes through ripening.
Technical Analysis
alc
rs
pH
ta
Wine Information
Accolades
Brand Group
Ondine Speciality Collection
Other
Winemaker
Variety
Various
Blend Percentage
Food Suggestion
Ageing
Range:

Ondine Speciality Collection