Ondine Chardonnay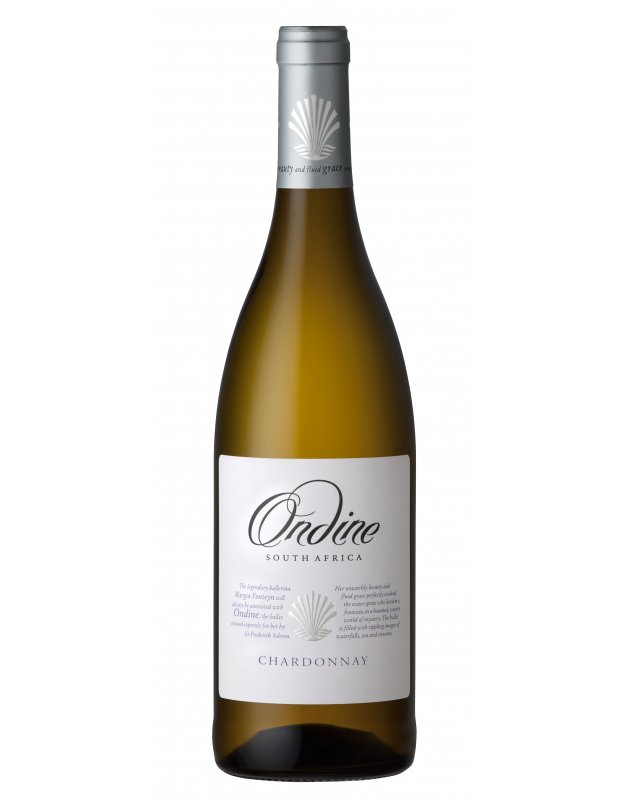 Ondine Chardonnay
Aroma, flavour profile and finish:
Fruity white peach, vibrant lemon zest and subtle vanilla, invites the palate. Elegant in structure derived from regular batonage.
The component of lees aged Chardonnay adds freshness and minerality. A fine example of a South African Chablis.

Food pairing :
Pan seared Salmon on the skin, with a squeeze of fresh lime juice and served with Crushed Dill in butter.

Technical Analysis:
alc 13,43%
rs 2,7g/l
pH 3,61pH
ta 5,6g/l

Description:
Ageing : 3-5 years
Blend :  Blend of 50% wooded & 50% unwooded

Cellar Aged on the lees for aroma complexity and further bottle aged for exquisite palate structure. Beautiful balance of freshness from tank fermented juice blended with subtle buttery Oak barrel fermented component.
harvest Hand-picked from dry land vineyard.

Date of harvest: March 2019

Old bush vines planted at high altitude absorb the salty moisture  from fogs rolling in from the cool Atlantic ocean. Deep roots derive rich minerality from ancient, eroded granite soils.
Technical Analysis
alc
rs
pH
ta
Wine Information
Accolades
Brand Group
Ondine Speciality Collection
Other
Winemaker
Variety
Various
Blend Percentage
Food Suggestion
Ageing
Range:

Ondine Speciality Collection