Basson Cape blend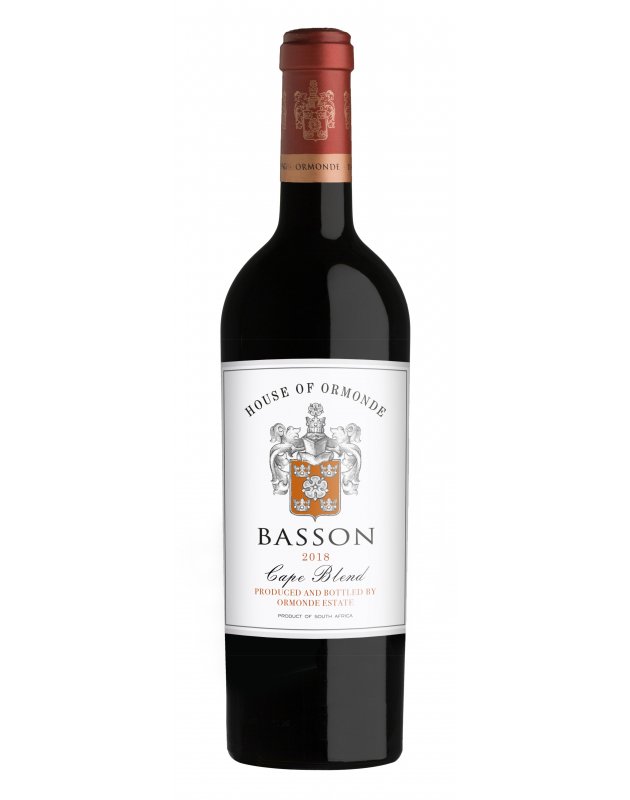 Basson Cape blend
Aroma, flavour profile and finish:
Ruby in colour with distinct aromas of blueberries and raspberries with a hint of vanilla on the nose. The palate is balanced with a hint of spice and ripe tannins.
Food pairing :
Any component of Pinotage requests for meals on the meatier and spicier side. We enjoy this wine with a South African braai of smokey rib strips or spicy lamb sosaties ( kebabs). And well aged rib eye steak would also do the
trick!
Technical Analysis:
alc 13.51 %
rs 5.7 g/l
pH 3.42
ta 5.1 g/l
Description:Ageng :
3-8 years
Blend :
60% Pinotage, 30% Merlot and 10% Shiraz
The grapes were hand-picked and delivered in small bins to the cellar. Fermented in open fermenters until dry, the grapes underwent punch down twice daily. Barrel ageing in French oak for 14 Months.
Harvest :
March 2018
Pinotage (an old grafting  of Pinot Noir and Hermitage) in cool climate conditions brings a new dynamic to this South African cultivar with the elegant character of Pinot Noir is more prominent. Intense flavour,  smoothness and unique freshness is pleasantly surprising.
Technical Analysis
alc
rs
pH
ta
Wine Information
Accolades
Brand Group
Basson Selection
Other
Winemaker
Variety
Blend - Red
BlendPercent
60% Pinotage, 30% Merlot and 10% Shiraz
FoodSuggest
Ageing